Change your career in 30 days.
Police officers and staff of all ranks, even with just a few years experience, can go into any business and make an impact.
We know, because we've done it, and helped 100s of other cops do it too.
All you need is a plan, and a little bit of insider knowledge.
Take the course
How it works
A proven 4-step process to starting your  next career.
Most career changers waste £100's on generic CVs and post on LinkedIn to announce they are "open to opportunities". Then nothing happens. We'll save you time and money by showing you exactly what worked for us and other successful ex-cops.
01
Find your Fit
Discover the concept of Ikigai - your reason for being, and learn how to find roles that pay you what you're worth, for doing what you're good at.
02
Talk the Talk
Understand the secrets of the recruitment process and tackle the most common false beliefs that hold you back from applying.
03
Walk the Walk
Learn how to interpret the requirements of a job advert and respond directly with your CV showing how your skills and experience are a good fit.
04
Spread the Word
Grow your surface area for success by reusing the work you've put in to your CV on LinkedIn, building your network and bringing opportunities to you.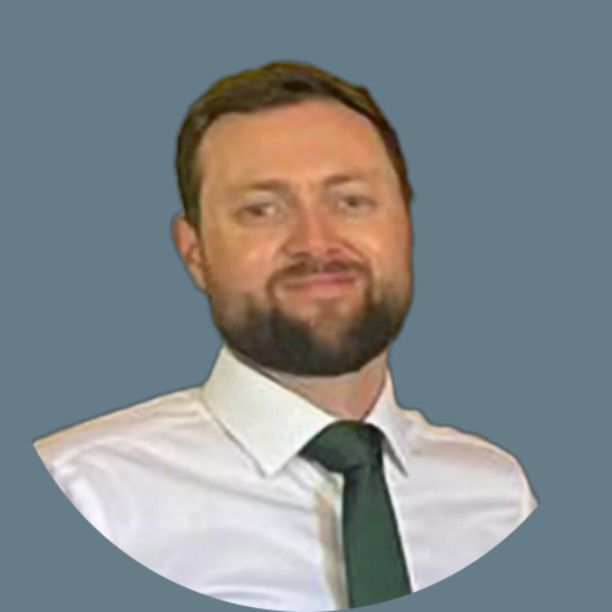 Josh Loftus
Metropolitan Police
"I have just completed the four week resettlement course with Joe and Tom, and I would highly recommend it! It not only taught me the practical skills of CV writing, LinkedIn networking and writing applications, but it helped me to focus on what it is that I actually want to do... feel like I have gone from a scattergun approach to a focused and deliberate one. Perhaps most importantly, the course has given me confidence in myself, my skills and the job market outside the police. Joe and Tom are both excellent instructors, highly engaging and most importantly approachable."
What's included
Everything you need to know is right here.

We know how hard it is to find the guidance or support, because we've done it, and we now know that everyone has the same questions and concerns.


😕 Don't know where to start: We use innovative, proven concepts and exercises to help you delve deeper into yourself, your skills and your values.

🧑‍🎓 Don't have the qualifications: You're more than your rank and years of service. The skills you take for granted in the emergency services are some of the most in demand in the jobs market.

📝 Don't know how to write a CV we draw on our own powerful professional networks to connect you to opportunities that you may not otherwise be aware of, or believe you can find.
Buy Now
More detail?
Here's the full course curriculum:
1. Finding realistic job opportunities
2. Secrets of the Recruitment Game
3. Writing CVs that get noticed
4. Expanding your reach with LinkedIn
Paul Kinzett
Management Consultant - Brainswick Consulting
"I find Tom easy to talk to, knowledgable, reassuring and honest. The support he gave me in developing my CV and translating my experience into recruiter-friendly language was invaluable and, I've no doubt, helped me win conversations with potential recruiters and work. Tom is well networked and able to make appropriate connections - I'm really glad to have him as a trusted contact!"
Gary Pinner
Detective Inspector, BTP
"Anyone looking at leaving policing or thinking of dipping their toe into the 'real world' I would highly recommend speaking to Joe Crocker. Joe has helped me create a CV and Having been an officer himself he understood what I was trying to explain and expand on in regards to incidents and projects. Who knew all the things we do daily without giving a second thought to are great attributes to a business and actually how skilled and developed officer's really are!?"
What's included
A cutting-edge approach to career transition.
Not a mandatory E-learning package, or an expensive 2-day event with no parking, rubbish coffee, that you don't have time for and never actually put into practice. We've all suffered enough. This is personal development done right.
Community Support
Don't do it alone. Connected with like-minded professionals for support, accountability and guidance.
Practical Exercises
Take what you learn and put it into practice and get the results you've been hoping for.
Completely Flexible
Access from desktop or mobile whenever you need it so you can learn in your own time at your own pace.
One simple, affordable price. 
Providing the best police career transition support package anywhere in the world is no good if cops can't afford it.

We keep the price low because we didn't rent any private jets, skyscrapers or beachside venues to make this course. It's just us, at our desks, sharing what we know with you on camera. 

If you want fancy graphics and Hollywood-quality video editing there are plenty out there who want your money. 
Frequently Asked Questions:
Most people have the same questions
Let's save you some time by answering the most common ones....
Why can't I get this for free?
Can this really work for me?
What if I can barely use a computer?
Our Guarantee
Because we wouldn't trust strangers on the internet either...
We want to make sure you're completely comfortable working with us, so we offer these guarantees to every single one of our clients.
100% Satisfaction
If you're unhappy at all with the service you receive from us, let us know and we'll refund you in full. No hard feelings.
Always available
This is a tough journey and dependable support is important, so you'll always be able to contact us if you need to.
Yours to keep
We do everything online, but anything we create or provide to you is yours to keep, download, or share.
So what are you waiting for?
The government pay rise isn't coming, promotion isn't the only option, and no one is forcing you to stay. We'll show you how to make the most of the skills you already have and start a healthier, happier and wealthier next chapter.
Start your career change today