Who we are
As a couple of ex-coppers who have done alright for themselves, we know a thing or two about leaving the emergency services....
Tom Wheelhouse
Founder, Leadership Coach, and Change Manager 
I left the police in 2013 with no plan, no sense of identity and no skills (or so I thought).
Since then I have worked in business development and management consulting in global firms, specialising in people-driven change.
In 2015, I founded Mightify to show first responders what they are truly capable of, and have had the privilege of helping thousands worldwide achieve the careers and lifestyles they previously talked themselves out of. I am a qualified and experienced coach, delivering accredited resettlement programmes to police forces nationwide.
My policing background and skill set was the springboard to every subsequent chapter and adventure – showing others how to unlock and present this is something I'm passionate about.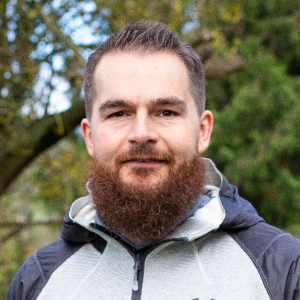 Joe Crocker
CV writer, LinkedIn Coach, and Community Support
5 years ago, I left policing for a tech startup.
After 9 years service, with 2 kids, a mortgage and some challenging personal circumstances, I felt more broke and lost than I did as a student.
I had developed skills and expertise I didn't feel were recognised by the job, and I didn't want to leave those skills behind for a 'promotion' to custody, main office or traffic. I left because I needed to make more money.
In less than 2 years I doubled my salary and 10x'd my quality of life. I've since worked as a hiring manager for 2 tech start-ups for over 15 different roles, reviewed 100s of CVs, conducted a bunch of interviews and I've been helping cops write their CVs for over 18 months.
Now, I write on LinkedIn every day to thousands of unsettled police officers looking for help in making their own career transitions. 
Keep in touch
Job opportunities, resources, and career change support.
Get the highlights sent to your inbox in our weekly career change briefing.
 
We never share your data, and you can unsubscribe in 2 clicks if you don't like us. No hard feelings 👍